Taxes
Becker spearheading another attempt at abolishing North Dakota property taxes
Supporters of eliminating property taxes in North Dakota are making another effort to bring the matter to voters.
A 25-member sponsoring committee led by Rick Becker, a Bismarck plastic surgeon and former Republican state representative, on Monday submitted a proposed constitutional initiative to Secretary of State Michael Howe for review.
Becker maintains that perpetually rising property taxes are "the No. 1 concern for North Dakotans." The proposal is for "prohibiting all political subdivisions from levying any tax on real or personal property except for bonded indebtedness until paid." State revenues would replace local property taxes.
It's the latest of several attempts this century, all of which have failed amid opposition that views the idea as a threat to local control.
"We have seen this kind of attempt before to eliminate property taxes," North Dakota Association of Counties Executive Director Aaron Birst said. "We are not convinced there is a workable solution that is equitable for funding the services the counties in North Dakota provide to serve the people who live and work in the county."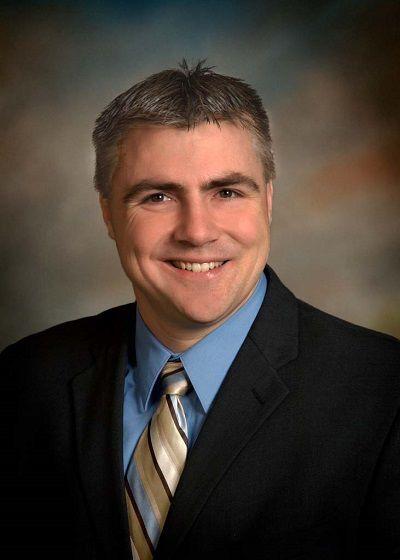 The proposed measure's wording is the same as a proposal that Becker spearheaded in 2020. That effort was derailed mainly by the onset of the coronavirus pandemic in March of that year, he said.
"When we are making grassroots efforts to get signatures and then we're looking at not being able to — things were closing down — that seemed to make the task that much less likely to succeed," Becker said. "It's hard enough to get that amount of signatures when you're not paying an organization to get them for you."
Becker in 2020 also cited low oil prices, which have since rebounded. West Texas Intermediate crude, the U.S. oil pricing benchmark, was at about $70 per barrel on Tuesday, compared with about $35 at this time three years ago. The state's economy is heavily dependent on the energy sector.
"If anything at this point that situation in 2020 only makes our argument stronger in 2023," Becker said.
The newly proposed measure would change the state constitution if it goes to voters and is approved. Howe has until June 28 to draft a petition title and get it approved by Attorney General Drew Wrigley. The petition title is a short statement to be included on the petition that sums up the proposed measure.
Once the measure is approved for circulation, supporters will have a year to gather 31,164 valid signatures to get it on either the June 2024 primary ballot or the November 2024 general election ballot. To get the measure on the primary ballot they would need to submit the signatures by Feb. 12.
Some recent petition drives in the state have been marred by alleged irregularities or fraud. Becker said he hopes to avoid the use of paid signature-gatherers to head off such problems.
"At this time I'm planning on only doing grassroots, volunteer signature-gathering," he said.
Past history
North Dakotans in 2012 defeated a similar measure, with more than 76% of voters rejecting it. Critics said it would take power away from local political subdivisions, questioned how the revenue would be replaced, and cited concerns about potential increases in sales and income taxes. They also said it could prompt the need for a full-time Legislature to handle budget requests from thousands of political subdivisions.
Becker argues times have changed, and that voters "were given a promise that the Legislature would do something, and even though they tried, they failed."
Becker served a decade in the state House, where he founded and led the ultraconservative Bastiat Caucus. He did not seek reelection in 2022, and instead mounted an unsuccessful campaign as an independent to unseat Republican incumbent U.S. Sen. John Hoeven.
Becker during the 2021 Legislature sponsored a property tax elimination constitutional measure, but the resolution died in the House on a 27-63 vote. Last October he proposed a similar resolution for the 2023 Legislature even though he would not be serving; it was introduced by other lawmakers earlier this year and failed in the House on an 18-75 vote.
The North Dakota Association of Counties opposed both of those resolutions. The association "has repeatedly testified against proposals to abolish property taxes, as our members feel this will threaten local control in responding and addressing local needs at the levels citizens desire," Birst said Tuesday.
Lawmakers instead this year overwhelmingly approved and Gov. Doug Burgum signed a $515 million tax cut package addressing both income and property taxes. It effectively eliminates state income tax for lower earners and reduces income tax rates for higher brackets. It makes homeowners eligible for $500-a-year property tax credits beginning next year and expands eligibility for a property tax credit for older homeowners.
House Bill 1158 passed the House 84-6 and the Senate 45-2, and was lauded by Republican and Democratic lawmakers. Burgum called the bill's passage "a historic achievement" for the state.
Becker believes the property tax relief the Legislature passed amounts to a "buydown" that doesn't address the root causes of rising property taxes, and that lawmakers approved the package "to placate people."
He believes property tax revenue can be replaced with state revenue through means such as using budget surpluses; reducing "corporate welfare"; dipping into earnings of the Legacy Fund, the state's oil tax savings accounts; or through future state revenue arising from as-of-yet undeveloped or unforeseen industries such as rare earth minerals.