SciCheck Digest
Numerous studies have found that additional COVID-19 shots are generally associated with extra protection against the coronavirus. Many people on social media, however, have shared a preliminary finding from a Cleveland Clinic study and misrepresented it as proving that getting more doses increases a person's risk of infection.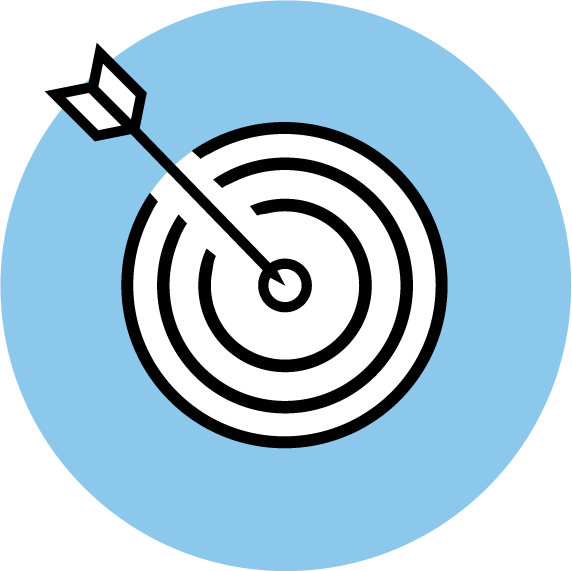 How effective are the vaccines?
---
Full Story
COVID-19 vaccines and boosters reduce the risk of severe disease and death. They also offer some protection against infections, although the effectiveness wanes in the months after getting vaccinated, and such effectiveness is lower against the omicron variant, compared with earlier variants of the coronavirus.
An observational study of more than 50,000 Cleveland Clinic staff published recently in Open Forum Infectious Diseases aimed to assess the effectiveness of the bivalent omicron booster against infection between September 2022 and March 2023, a period when 8.7% of the employees tested positive. It concluded the booster provided some protection. The bivalent booster prompts the immune system to recognize both the original spike protein of the virus and the version found on BA.4 and BA.5, the predominant omicron subvariants when it was first rolled out.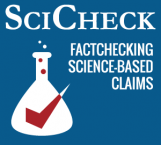 The researchers also noticed that people who got more vaccine doses prior to Sept. 12, 2022 — the day the bivalent booster became available at the Cleveland Clinic — had a higher rate of testing positive in the following months than people who had gotten fewer prior vaccine doses. But the researchers didn't find that more doses caused a higher risk of infection. Rather, this finding was an association that could be due to multiple other factors. And studies have generally found that each additional vaccine dose reduces COVID-19 risk.
Incorrect claims about the paper have been circulating since before it was peer-reviewed and published. Recently, a widely viewed social media post jumped to the conclusion that the study shows that "a higher number of COVID-19 vaccine doses received increases the risk of infection with COVID-19." Another widely viewed post sharing the study results incorrectly concluded that the vaccines were a "failed experiment."
The original COVID-19 vaccine series was initially very effective against infection and without question "saved a lot of lives," co-author Dr. Nabin Shrestha, an infectious disease physician at the Cleveland Clinic, told us. Determining whether getting more doses of the COVID-19 vaccines can later cause greater susceptibility to infections "wasn't the point of the study," he said. 
Shrestha said he did not know the explanation for the findings. The paper mentions immunological mechanisms that "have been suggested as possible mechanisms whereby prior vaccine may provide less protection than expected." But Shrestha said that the result could also be from a confounding factor — some characteristic of people who got more vaccines that led them to have a higher number of positive tests.
The study said: "The unexpected finding of increasing risk with increasing number of prior COVID-19 vaccine doses needs further study."
Outside experts doubted that the prior vaccines increased infection risk.
"The data from the study do indeed show that those who have more vaccines have more infections, but this is very unlikely to be causal in nature," epidemiologist Matthew Fox from Boston University told us in an email.
Deepta Bhattacharya, a professor of immunobiology at the University of Arizona College of Medicine, told us via email that the immunological mechanisms mentioned in the paper don't make "a lot of sense as far as explaining the authors' results." He also pointed out that the study is observational — meaning the researchers looked back at data available on Cleveland Clinic staff members rather than randomly assigning people to particular interventions. 
"There are all sorts of confounding variables that can't all be accounted for (e.g. behavioral differences between groups)," he said. "When the conclusions of an observational study are clearly at odds with the mechanistic immunology, I certainly have doubts about its conclusions."
"There is no clear or compelling evidence that repeated vaccination with COVID-19 vaccines makes anyone more susceptible or prone to getting COVID-19," a Centers for Disease Control and Prevention spokesperson told us in an email. "The continued use of COVID-19 vaccines among the worldwide population, as well as clinical trial data, show these vaccines are highly effective in preventing the most severe outcomes from a COVID-19 infection including hospitalization and death."
Findings Have Multiple Possible Explanations
Observational studies like the Cleveland Clinic one can turn up associations between things, but it can be difficult to assess what caused these patterns.
Shrestha said the finding in his study on prior doses and infection risk "should certainly give us some pause." But he also said that "a study like this, one study, is not going to prove any cause-effect relationship." The goal in presenting the findings, he said, was to prompt other researchers to also look at the relationship between past doses and infection risk.
Fox said that people who do not get vaccines are "typically not the same" as people who do, and these differences could make one group more likely to get infected or get a positive COVID-19 test. Vaccines were readily available to staff members, according to the paper, and the decision on whether to get them was voluntary. 
Researchers can try to make statistical adjustments for differences between groups, but Fox pointed out that the main graph in the paper showing the relationships between prior vaccine doses and COVID-19 risk — which was shared widely — is unadjusted. He also mentioned that there was no table showing the characteristics of people with different numbers of prior vaccine doses, and that this data is typically helpful for making sure there are proper adjustments for any differences.
Shrestha said he and his co-authors would not have shared the unadjusted graph had they not concluded in the main adjusted analyses that the association held up. But as we said, he agreed there could be some confounding factor explaining the results.
One typical difference, Fox said, is that people who do not get vaccines may be less likely to seek out testing if they get infected. This could make it look like people with fewer vaccines were at lower risk of infection when they really weren't. 
People were considered to have been infected if they had a positive PCR test result, Shrestha said. He added that there were certainly missed infections, although the researchers found a similar rate of PCR testing regardless of the number of prior doses. 
The study did not include data on at-home tests. The researchers said workers were required to test positive with PCR tests to take time off work for COVID-19, which may have lessened the number of people who only relied on at-home tests.
The researchers also mentioned that time since employees were last infected may have confounded the results, since people who had been more recently infected were at lower risk of COVID-19.
Vaccination lowers infection risk, but only for a time — so it's possible people with fewer vaccinations were more likely to have been infected more recently, thereby protecting them during the study period.
Fox said that people who got fewer vaccines could be younger and healthier, although the relative youth of the employees may have mitigated this factor. Younger or healthier people could be less prone to getting sick and less likely to get tested if they were sick. The researchers did not adjust anywhere in the paper for whether the participants had various illnesses other than COVID-19, Fox said. 
And it is not possible to adjust for exposure to the virus, he added. The researchers wrote that people who got fewer than three vaccine doses could have been "more likely to exhibit risk-taking behavior," but Fox said that it's possible people who get vaccinated are more exposed to the virus than those who are not.
COVID-19 Vaccines Reduce Infection Risk
The aim of the COVID-19 vaccine program is to protect against severe disease, according to the CDC, and the vaccines are accomplishing this. But as we've said, the vaccines have also provided some protection against getting sick at all.
The initial clinical trials of the Pfizer/BioNTech and Moderna vaccines, of course, showed a reduction in symptomatic COVID-19 of more than 90%, and boosters also reduced symptomatic COVID-19. 
"When clinical trials have been run on boosters, a marked increase in efficacy has been observed," Bhattacharya said. Protection against COVID-19 has fallen with the arrival of the omicron variants, he said, "but it is really hard to think of a plausible immunological mechanism that would make the booster shots worse than not having them."
The Cleveland Clinic study found that getting the bivalent booster was associated with a 29% reduction in risk of getting BA.4 and BA.5 — the omicron subvariants the booster targeted. It had an effectiveness of 20% for the next set of variants, the BQ family of subvariants. The study did not find protection against testing positive for infections with the currently dominant XBB family.
Assessments of vaccine effectiveness against XBB viruses have been mixed. A CDC study, for instance, showed similar effectiveness of the bivalent vaccine against BA.5 and XBB subvariants.
"I do think we would expect reduced effectiveness with different strains, but I doubt that it is this low," Fox said of the Cleveland Clinic study findings. 
Regardless, the study certainly did not show that getting vaccinated increased infection risk.
No Confirmed Negative Immunological Impacts from Boosters
A more complicated question is whether vaccine doses directed at one version of the virus could eventually lead to a less optimal immune response to other variants.
The theoretical concern, as we've explained in past articles, is that the immune response may become too focused on an element of an older version of the virus, reducing future flexibility to respond to new variants. This could have implications for decisions on how often to recommend boosters and what versions of the virus to boost against.
But analyses of immune responses to the original boosters didn't show signs of this narrowing. There is also evidence the bivalent booster broadens immunity, leading to activity directed at newer forms of the virus, according to a recent review paper published in Immunity by Marios Koutsakos from the University of Melbourne and Ali Ellebedy from Washington University in St. Louis. 
In addition, "clinical and epidemiological studies support the notion that any prior exposures to SARS-CoV-2 by infection and/or vaccination have a positive impact in mitigating disease severity of subsequent infections," they wrote. 
A May 18 statement from a World Health Organization advisory group on vaccine composition said there is evidence from laboratory work that prior exposures to COVID-19 or vaccines may reduce certain immune cells' response to new parts of a variant. "However, based on observational epidemiological studies to date, the clinical impact remains unclear," the statement says.
Some studies found that the bivalent and original boosters led to similar levels of neutralizing antibodies against omicron subvariants, leading researchers to suggest that immune memory from prior exposures to the original vaccines helps explain the lack of a superior response to the updated boosters.
Bhattacharya said there is evidence that the immune system prefers "to rapidly respond first to parts of the virus that have not mutated or changed relative to the vaccine."
But this isn't harmful. "Study after study has shown that this type of response markedly enhances protective antibodies," he said. "To the extent that these antibodies clear the virus out quickly, there can be a suppression of new immune responses to the mutated parts of the virus, but this is only because the virus is gone. The immune system is thus responding in proportion to need."
Editor's note: SciCheck's articles providing accurate health information and correcting health misinformation are made possible by a grant from the Robert Wood Johnson Foundation. The foundation has no control over FactCheck.org's editorial decisions, and the views expressed in our articles do not necessarily reflect the views of the foundation.
Sources
"Frequently Asked Questions about COVID-19 Vaccination." CDC website. Updated 15 May 2023.
Link-Gelles, Ruth et al. "Early Estimates of Bivalent mRNA Booster Dose Vaccine Effectiveness in Preventing Symptomatic SARS-CoV-2 Infection Attributable to Omicron BA.5– and XBB/XBB.1.5–Related Sublineages Among Immunocompetent Adults — Increasing Community Access to Testing Program, United States, December 2022–January 2023." Morbidity and Mortality Weekly Report. 3 Feb 2023.
Wu, Nana et al. "Long-Term Effectiveness of COVID-19 Vaccines against Infections, Hospitalisations, and Mortality in Adults: Findings from a Rapid Living Systematic Evidence Synthesis and Meta-Analysis up to December, 2022." The Lancet Respiratory Medicine. 10 Feb 2023.
Shrestha, Nabin K. et al. "Effectiveness of the Coronavirus Disease 2019 Bivalent Vaccine." Open Forum Infectious Diseases. 19 Apr 2023.
McDonald, Jessica. "Q&A on Omicron-Updated COVID-19 Boosters." FactCheck.org. 23 Sept. 2022.
"Coronavirus (COVID-19) Update: FDA Authorizes Moderna, Pfizer-BioNTech Bivalent COVID-19 Vaccines for Use as a Booster Dose." FDA news release. 31 Aug 2022.
Robertson, Lori. "Studies Show Boosted Immunity Against Omicron with Booster Doses." FactCheck.org. 28 Jan 2022.
McDonald, Jessica. "COVID-19 Booster Enhances Protection, Contrary to 'Immune Fatigue' Claims." FactCheck.org. 4 Feb 2022.
The Gateway Pundit (@gatewaypundit). "groundbreaking study conducted by the renowned Cleveland Clinic, ranked as the second-best hospital in the world, has found that a higher number of COVID-19 vaccine doses received increases the risk of infection with COVID-19 …" Instagram. 11 Jun 2023.
Jimmy Dore (@jimmy_dore). "FYI: It's not a vaccine. It's a failed experiment. We were the guinea pigs." Twitter. 30 May 2023.
Shrestha, Nabin K. et al. "Effectiveness of mRNA COVID-19 Vaccines among Employees in an American Healthcare System." medRxiv. 5 Jun 2021.
Aronson, JK et al. "Confounding." Catalogue of Biases. 2018.
McDonald, Jessica. "Vaccinated People Not More Susceptible to COVID-19 Than Unvaccinated." FactCheck.org. Updated 23 Jan 2023.
Hoft, Jim. "Cleveland Clinic Peer-Reviewed Study Found That the More Vaccines You've Had, the Higher Your COVID-19 Infection Risk." The Gateway Pundit. 3 Jun 2023.
⌘ ⌘ MrsPitbull ⌘ ⌘ (@MrsPitbull). "🚨🚨🚨 BREAKING: Cleveland clinic study which found that "The higher the number of vaccines previously received, the higher the risk of contracting COVID-19" has been peer review published. …" Twitter. 29 May 2023.
"Overview of COVID-19 Vaccines." CDC website. Updated 23 May 2023.
McDonald, Jessica. "A Guide to Pfizer/BioNTech's COVID-19 Vaccine." FactCheck.org. Updated 21 Apr 2023.
McDonald, Jessica. "A Guide to Moderna's COVID-19 Vaccine." FactCheck.org. Updated 21 Apr 2023.
"COVID Data Tracker – Variant Proportions." CDC website. Updated 9 Jun 2023. 
"Statement on the Antigen Composition of COVID-19 Vaccines." World Health Organization website. 18 May 2023. 
McDonald, Jessica. "Q&A on Second COVID-19 Boosters for Older People." FactCheck.org. Updated 23 May 2022.
Koutsakos, Marios and Ellebedy, Ali H. "Immunological Imprinting: Understanding COVID-19." Immunity. 19 Apr 2023.
Wang, Qian et al. "Antibody Response to Omicron BA.4–BA.5 Bivalent Booster." New England Journal of Medicine. 9 Feb 2023.
Collier, Ai-ris Y. et al. "Immunogenicity of BA.5 Bivalent mRNA Vaccine Boosters." New England Journal of Medicine. 9 Feb 2023.
Offit, Paul A. "Bivalent Covid-19 Vaccines — A Cautionary Tale." New England Journal of Medicine. 9 Feb 2023.