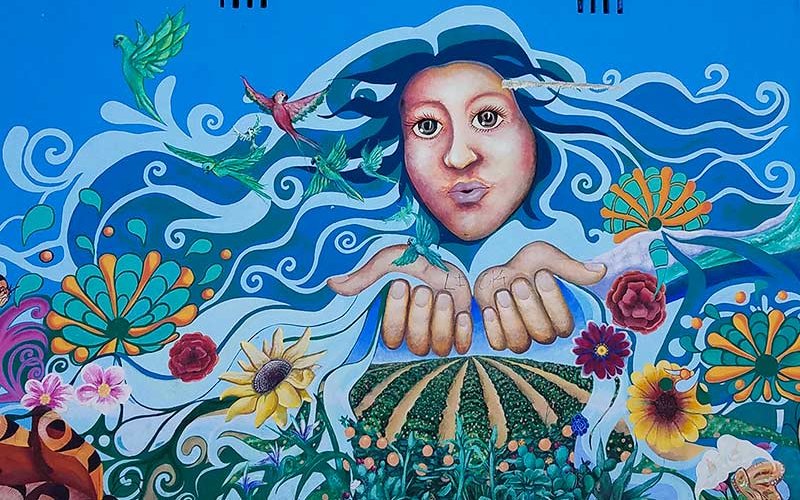 For the four regional public universities that serve as leaders in the new Digital Ethnic Futures Consortium (DEFCon), building digital ethnic futures means forming communities of practice, sharing knowledge and redistributing some zeros, about six to be exact.
In September 2021, the Digital Ethnic Futures Consortium was established with support from a $3 million grant from The Andrew W. Mellon Foundation. The consortium, which operates on a hub-and-spoke model, includes an administrative hub at Salem State University, and three spokes at institutions across the U.S. including New Jersey City University, Texas Southern University and Cal State Fullerton.
Together, these institutions are leading a growing network of faculty and librarians at regional public universities, Hispanic Serving Institutions, Historically Black Colleges and Universities and Tribal Colleges and Universities who are working at the intersections of digital humanities and community-engaged ethnic studies.
CSUF assistant professor of history and DEFCon co-principal investigator, Jamila Moore Pewu, says digital ethnic studies emphasizes working with Black, Indigenous, Latinx and Asian communities to use digital tools and technologies in ways that critically rethink historical and contemporary problem spaces, and contemplate new digital futures.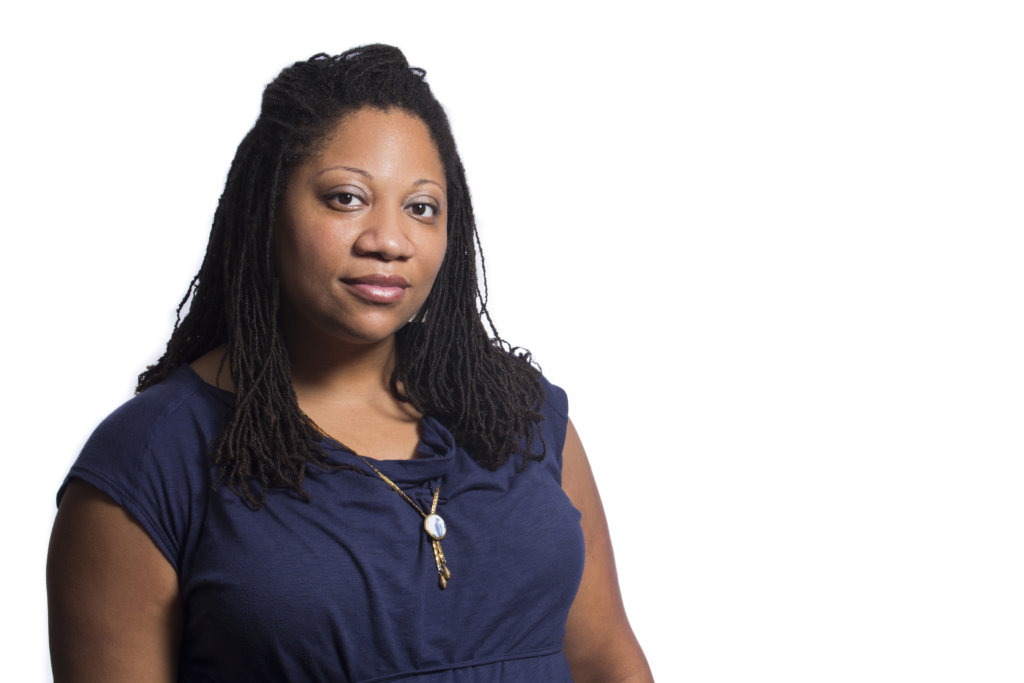 "As a consortium, we invite members to design new courses, pedagogical practices and digital projects that bring questions of race, data, access and power to bear on technology, and to do so in ways that center first-generation and historically underrepresented student populations," Moore Pewu said. "We also mentor one another and create opportunities at our home institutions that increase their capacity to support digital scholarship broadly and digital ethnic studies more specifically."
Leading the Nation in Digital Humanities
An earlier grant initiative led by DEFCon Director Roopika Risam found that only 22% of regional public universities offer digital humanities training to students.
In its first year, the consortium awarded over $100,000 in teaching and mentor fellowships to individuals across the United States, including faculty and library staff at several CSUs. This year, in addition to teaching and mentoring grants, the consortium will award 13 institutional capacity-building grants of $5,000 each to its members.
Moore Pewu said this regranting model is unique in the field of digital humanities because rather than funding a single or even a handful of scholars and institutions, the consortium can fund a lot of people working across a variety of institutions.
"In a few years' time, this funding model will redefine who sits at the center of digital humanities practice," Moore Pewu said.
Moore Pewu notes that the consortium's leadership further centers voices from Black, Indigenous, Latinx and Asian communities. The leadership teams of both the nationwide consortium and CSUF DEFCon are led by women of color, which contrasts the white- and male-dominated spaces more commonly associated with this work.
To this end, Moore Pewu supports a regional network of DEFCon fellows from universities across the west coast, while also overseeing initiatives that support Cal State Fullerton faculty, students, staff and local community partners during the three-year grant period.
In year one, grant activities commenced under csufdigital.org, a website and hashtag dedicated to promoting digital scholarship at CSUF. The Digital Ethnic Futures team also hosted Cal State Fullerton's first weeklong digital humanities workshop series titled "DH Summer Connect." This summer series featured eight workshop sessions that offered hands-on training in textual analysis, text mining with the programming language R, digital mapping, digital storytelling, critical digital pedagogy and a virtual reality exploration session.
CSUF DEFCon also debuted a soft launch of the multifaceted digital public humanities project, #Networked OC. This project seeks to creatively document the past, present and future of Black-owned businesses and community organizations in Orange County, California, using interactive digital maps, oral histories and data storytelling.
As part of this project, CSUF DEFCon led a creative technology student collaborative called #Networked Scholars. The collaborative connected nine Black, first-generation students and other students of color in the humanities and arts to local businesses, corporate and community partners and scholarship in digital humanities and African American studies. This project is jointly supported by CSUF DEFCon and The Institute for Black Intellectual Innovation.
Recent CSUF graduate and current DEFCon Research Associate Marbella Valeriano Garcia '22 (B.A. history), who was born and raised in Orange County, said the local community has a hunger for the projects and information  shared through the consortium, specifically with #Networked OC.
"It was really eye opening to see the history of Orange County, and how everything that was put in place — from the redlining to the denying of business loans for the Black community — became barriers for them to build something," Valeriano Garcia said. "Even with all those barriers, there were families who said, 'You know what? We're gonna create our own business.' They built their own networks. These communities, even with all those obstacles, found ways to thrive. That has really been eye opening, and I just look at the city of Santa Ana differently now."
Community Impact
Scherly Virgill, lecturer in African American studies and DEFCon outreach coordinator, said DEFCon helps increase access to digital tools for students of color, who can then learn new ways to solve real-world problems all over the country.
"This project is not only for students, but it is also for the community to learn about some of the data we are collecting," Virgill said. "We're collecting a lot of information that can be utilized by communities when it comes to voting, organizing or even participating in the census. I think Cal State Fullerton can be a pioneer in reimagining local history through digital tools."
In 2023, CSUF DEFcon continues advancing digital ethnic studies across the university and in Orange County by investing in community partnerships, hiring a humanities developer, and awarding over $40,000 in new fellowships and grants to CSUF students, faculty and staff.
The first group of 26 CSUF DEFcon fellows are creating new, innovative educational experiences. For example, Miya Williams-Fayne (communications) is developing a new course on "Black Digital Media." Julián Jefferies and Blanca Rojas (literacy and reading education) are integrating digital mapping tools into their summer study abroad program in Santurce, Puerto Rico. They want to help students document and learn about public art and Afro-Puertorrican identity. Other fellows are working on digital projects and mentoring student fellows from across the university. For instance, Susan Shimazu (public health) and Nicole Yang (art) are creating a social practice art exhibit called "VISIBLE". This exhibit uses digital tools to explore how digital media can promote or fight against racial, gender and personal biases.
In addition to monetary stipends, CSUF DEFCon fellows receive mentorship, career coaching and technical project development from DEFCon team members throughout the fellowship period.
"There is no one pathway or formula for developing digital ethnic futures, which is good because the consortium isn't looking for one path," Moore Pewu said. "Instead, we are creating new spaces in which teacher-scholars and students invested in the intersections between ethnic studies, digital practice and community engagement can meet, share knowledge, diversify our experiences and grow alongside one another. In doing so, we can begin crafting many pathways and capacity-building models that do not simply mimic other institutions, but instead center and celebrate our student populations, campus spaces and local communities. This is what we are hoping to do through this grant, and this is what is needed to create the next generation of social justice-engaged digital scholars."
To learn more about all the CSUF DEFCon fellows and their projects, visit csufdigital.org.